Experienced Trial Lawyers Trying Serious Personal Injury and Mass Tort Cases in Las Vegas
The Law Office of Eglet Adams is one of the most successful and well-respected personal injury law firms in the state of Nevada. At Eglet Adams, we provide our clients with efficient, innovative, and hassle-free solutions. Our firm represents all personal injury matters, including defective products, sexual assault, car accidents, catastrophic injuries, and mass torts.
Verdicts and Settlements
Eglet Adams has obtained more multimillion-dollar verdicts than any other law firm in Nevada. Our verdicts and settlements include the largest personal injury verdict in America in 2010 ($505 million), as well as the largest personal injury verdict in America in 2013 ($524 million), and the fourth largest personal injury verdict in America in 2011 ($186.2 million).
The Robert T. Eglet Advocacy Center
Our four-story, 43,250 square-foot office was built on the site of C.P "Pop" Squires' residence. The green-energy and water-efficient building features electric car charging stations, a full gym, four conference rooms on each floor, and a mock courtroom.
Awards and Accomplishments
The Eglet Adams law team is honored to have been recognized nationally, locally and by peers, with numerous awards and accomplishments throughout our years of law practice in Las Vegas, Nevada.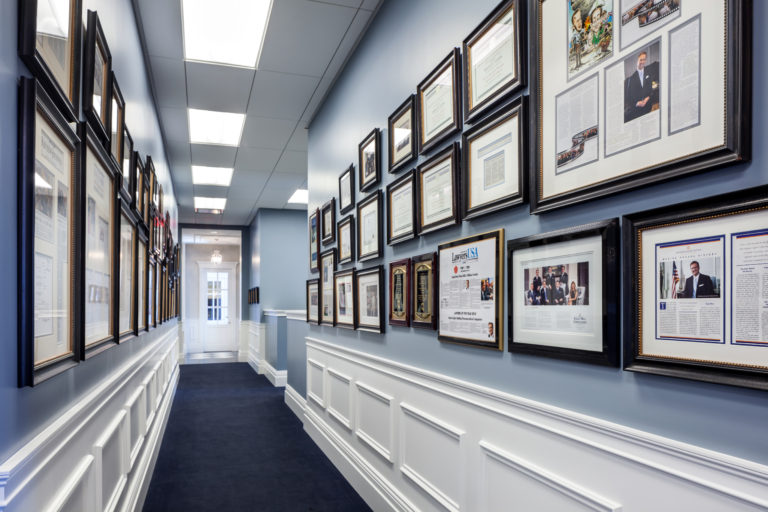 Who Should You Call if You or a Loved One Has Been Injured?
When an accident happens that leads to the harm, injury, or death of an innocent person, it's time to seek justice and secure financial compensation from the at-fault party. Eglet Adams has handled countless personal injury cases during our decades of serving Nevada residents, and we have seen the way victims can suffer now and into the future because of someone else's reckless actions. At Eglet Adams, we want our clients to feel protected and confident as we fight for their interests. We care for each person we represent, providing the highest level of service possible. We are committed to ensuring that our clients have every opportunity to obtain maximum compensation for their injuries. If you need legal representation for a personal injury matter, we urge you to call us now at (702)450-5400. Our personal injury lawyers are ready to take your call.
Our Office